Expanded application of advanced high tensile steel, including the use of 1.2 gigapascal Ultra High Tensile Strength Steel with High Formability, in production models.

YOKOHAMA, Japan - Nissan Motor Co., Ltd. today announced its plan to expand the use of Advanced High Tensile Strength Steel (AHSS) in to up to 25 percent of the vehicle parts (measured by weight) installed in its new production models. Nissan will make use of advanced high tensile strength steel starting in 2017 as one of its initiatives to help reduce vehicle weight.
An overview of the 2013 Nissan Sentra
Earth Day is an important annual holiday that raises awareness of environmental concerns, promotes education, and honors environmental movement achievements. Thanks in part to school and community involvement, many Americans are aware of this...
5 apps that could come in very handy on your road trip.
Known as "The Run for the Roses" and "The Fastest Two Minutes in Sports," the Kentucky Derby is one of America's most celebrated sporting events. First run in 1875, the Derby is held each year at Churchill Downs track...
The idea of eating cold soup may seem strange to those who are unfamiliar with gazpacho. But this no-cook Spanish delicacy, which relies on the bright flavors of fresh Mediterranean vegetables, makes a refreshing lunch or starter on the hottest of...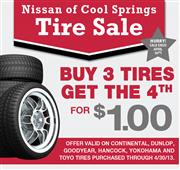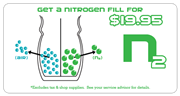 Driving Directions
Sales Dept. Hours
Mon-Sat: 9:00 am – 8:00 pm
Sun: Closed
Open the last two Sundays of each month Noon-5pm
Open all day Memorial Day
Service Dept. Hours
Mon-Fri: 7:00 am – 6:00 pm
Sat: 7:00 am – 2:00 pm
Sun: Closed
Closed Memorial Day